In a landmark development, SDCE has made its foray across the Atlantic with the appointment of its first distributor in the USA. ATI Corporation joins the SDCE network with a wealth of contacts and industry knowledge and, as Tim Ziegenfus explains, the Stateside potential heralds a new chapter of development for SDCE's testing consumables.
For over two decades, Advanced Testing Instruments (ATI) Corporation has been a driving force in keeping the North American textile industry ahead of its game. Specialising in state-of-the-art testing instruments, consumables and service & calibrations of instruments, ATI has a reach far beyond its South Carolina Head Quarters, and is the first port of call for US testing professionals looking to maintain their stringent quality control procedures.
"Our instruments are used throughout the world for testing air permeability, fluid resistance, tearing strength, abrasion, tensile strength, colour and light fastness testing and many other areas" says Tim Ziegenfus, ATI's president & CEO. "We supply a range of industries beyond textiles, including the medical, aerospace, building materials and automotive sectors."
For the corporation's wide breadth of textile customers, ATI is also a trusted source of the adjacent consumables necessary for ASTM, BS, EN and ISO procedures. Those at the helm of ATI are committed to sourcing only consumables that meet its own stringent quality standards, and recognised a certain synergy between SDCE's products and its core offer of equipment.
"We have been familiar with SDCE products for 20 years but, in truth, there is still a lot of potential to increase the brand's presence across North America," says Ziegenfus. "We have plans to recommend SDCE's products to our database, in line with our philosophy to exceed their expectations of quality when it comes to textile testing."
With a 6,000-strong network of consumers, ATI Corporation represents a significant territory, and a substantial potential for growth and development of the SDCE brand.
"We are always growing," says Gehricke. "Only last month, we started to offer protective face mask production machinery that has already seen tremendous success. We have the market contacts, and we have a strong business plan to support our customers with the supply of SDCE products, that will uncomplicate the process for Americans looking to buy a revered British product."
ATI has already exhibited at Chicago's FiltXPO and AATCC IC&E exhibition earlier this year, and plans to increase its market share at the upcoming Techtextil North America, Atlanta GA. October 1-3, 2020 , COVID-19 permitting.
"We have a lot of plans for this year and beyond and we are happy to have brought SDCE products on board in a more formal capacity," says Ziegenfus. "There is a lot of potential for our two companies to work together, and to keep US customers ahead of the game when it comes to exemplary textile testing."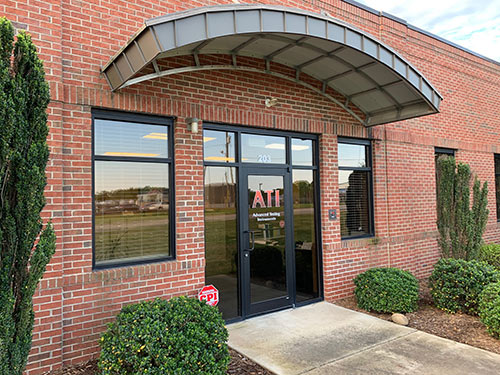 Find out more about ATI Corporation here, and discover the full portfolio of SDCE products here.