SDCE's relationship with GO-IN is one of its longest-standing, spanning three decades of shared values and commercial vision. As GO-IN celebrates its 35-year anniversary as SDCE's valued distributor, we take the opportunity to catch up with Dr Hank Kao, GO-IN's vice general manager. 
It was around the time of the so-called Taiwan Miracle that Jet Kao set his sights on creating a global business. Following a period of rapid industrialisation and economic growth, Taiwan had become known as one of the Four Asian Tigers, and the now-president of GO-IN had a vision of his own to earn his stripes in the textile sector.
Textile testing was his speciality and, as the industry progressed, it became apparent that only one brand of testing consumables was in demand by testing professionals; the portfolio of products by UK specialist SDC Enterprises. The firm's signature multifibre in particular was perceived as the leader in its field, offering a narrow weave construction with six components comprising acetate, cotton, nylon, polyester, acrylic and wool. Meeting global specifications for chain store colour fastness testing, SDCE's multifibre was the order of the day across Taiwan – and, aged 29, Jet Kao spotted an opportunity to bring the full range of SDCE testing consumables to his home territory.
"It's an old story that my dad approached SDCE when he saw the potential for testing products in Taiwan," says Jet Kao's son, Hank Kao, who is now GO-IN's vice general manager, having joined the family business in 2011 also aged 29. "SDCE spotted a certain synergy between its own commercial vision and my dad's tenacity and the rest, as they say, is history."
GO-IN was appointed as SDCE's official distributor for Taiwan in 1983. The partnership progressed well as the business became more established from the capital of Taipei throughout the small but commercially-prominent island; something which Hank Kao attributes to the two key elements of branding and service.
"We are delivering a quality product on behalf of SDCE, and that quality is renowned throughout the industry," he says. "However, it is the GO-IN team that is acting as the first point of contact, and answering the questions that Taiwanese clients may have about the products they are using."
The combined approach was so successful in fact that GO-IN soon set its sights on expansion into new territories. GO-IN Shanghai was established in 2006, focusing on the ever-growing Chinese textiles sector. GO-IN Shanghai entered into an official partnership with SDCE ten years later in 2016, with sister operation GO-IN Vietnam being added most recently in 2017. The international operation now employs 40 people, and is one is SDCE's most significant operations overseas.
Taiwan has become a relatively mature market, but it is stable," says Hank Kao. "Our focus on the Chinese and Vietnamese territories allows us to deliver SDCE quality with our outstanding levels of service across more of Asia and, although the economic forecast for China is not as exciting as it once was, we still have deep confidence in both the SDCE product and ourselves here at GO-IN International."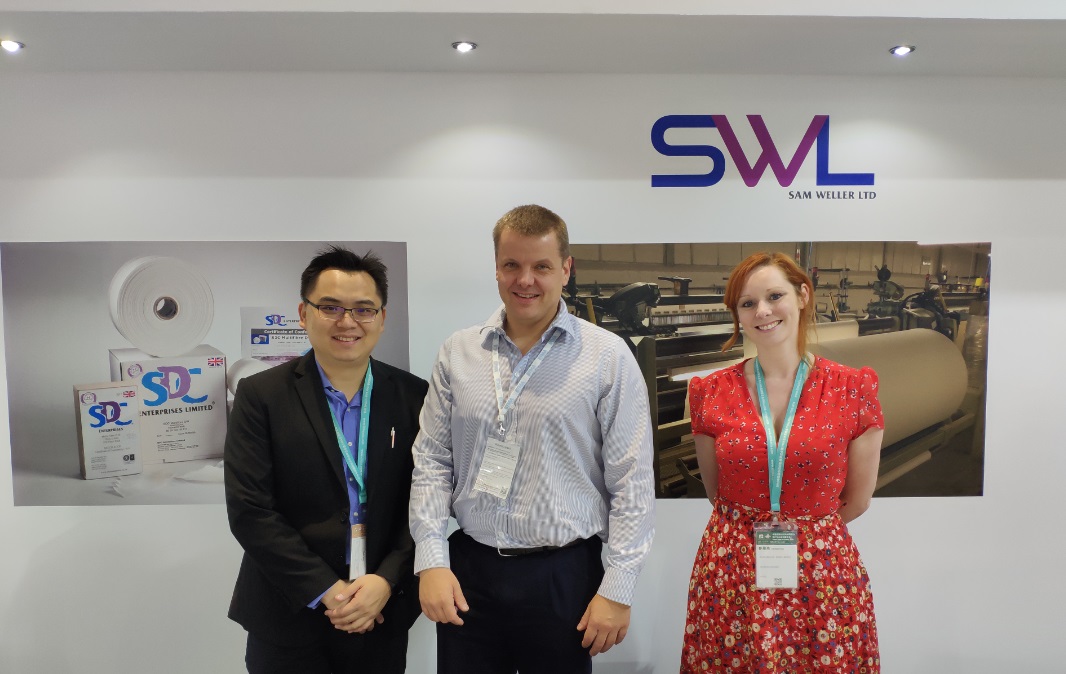 Find out more about GO-IN International here, and discover the full portfolio of SDCE products here.