Having always been built on values of quality and consistency, SDCE recognised fanatical perfectionism in Mesdan S.p.A when the two companies first made contact 20 years ago. Two decades on, a shared vision for the highest possible standards in textile testing has resulted in a highly successful business relationship, as sales director Dejan Lalevic explains.
"Superior quality, performance uniformity and consistency; they are our benchmarks and the defining characteristics of Mesdan," says Dejan Lalevic, sales director at Mesdan S.p.A. As a global leader in both the speciality production of yarn-joining devices and testing equipment for the laboratory analysis of textiles, Mesdan applies the most stringent quality control to every material entering its plant, as well as those leaving its own production line.
Mesdan's commitment to quality goes as far as vigorously testing each of its devices in simulated conditions that mimic the end-user's plant to ensure its perfect functioning. SDCE's range of testing consumables have always been instrumental in Mesdan's testing procedures, and it was this recognition of quality that led to Mesdan approaching SDCE with a view to becoming an official distributor of its products.
"We had been in touch with SDCE for several years already when we decided to explore the possibility of becoming an official distributor for the brand," says Lalevic. "There are a lot of a similarities between our businesses in that we are global leaders within our respective niches, and that we set the standard for quality with stringent testing procedures."
Mesdan's global reach spans 70 countries, with the Asian market in particular playing a significant part in its operation. Mesdan exports around 70 per cent of its goods – half of which goes to Asia – and the company is renowned for its after-sales care as well as its quality products.
It's a business model that seemed suited to the distribution of SDCE's testing consumables. Italy has long been a significant territory for SDCE, thanks to its high volume of quality textile producers and high regard worldwide for Italy's fashion exports. Mesdan was appointed as an official distributor for its home nation in 2007 and, 12 years on, demand for SDCE consumables is growing nicely across the country.
"The sale of SDCE products across Italy is certainly growing at the moment," says Lalevic. "We attribute this primarily to the brand's consistent quality, and we match the delivery of this with exemplary service and after-sales care. Some of our key customers are testing house Centro Servizi Calza,  textile laboratory Lart Tessile and renowned spinning mill Marzotto, and we are consistently working to open new accounts across the country."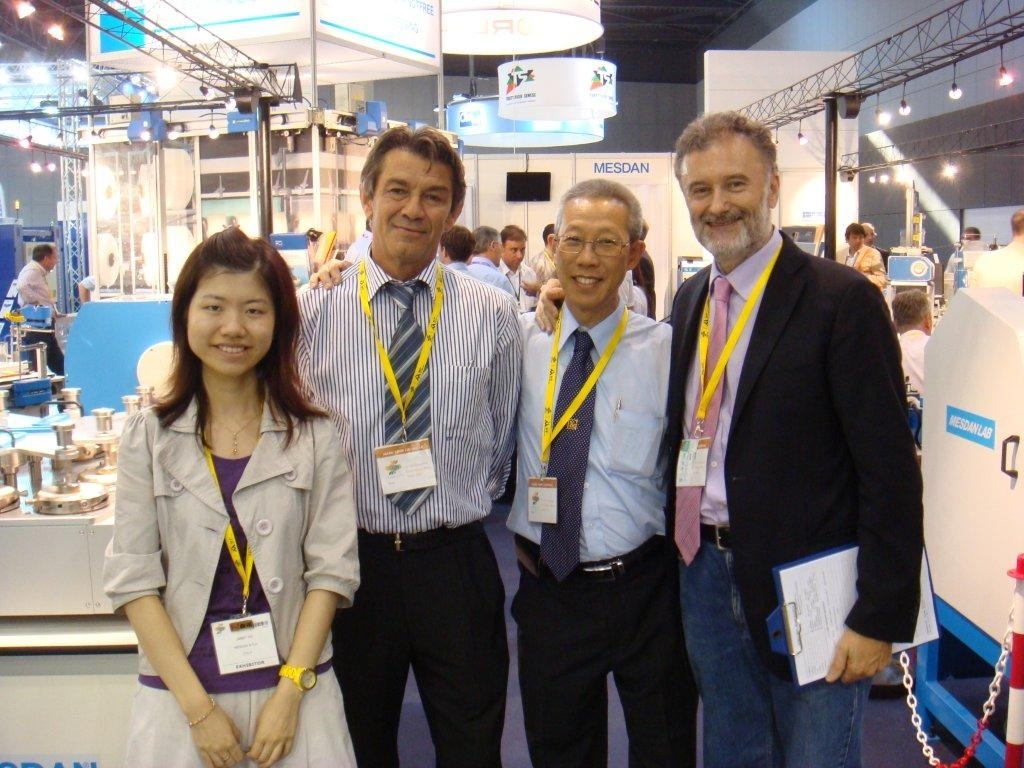 Find out more about Mesdan here, and see the full portfolio of SDCE products here.