SDCE's relationship with Indian distributor Ramp Impex is a prime example of how a single meeting can flourish into longstanding international enterprise. Managing director Puneet Rawal looks back over two decades of textile testing excellence to where it all began during a business trip to the UK.
As a regular visitor to the UK from India, businessman Puneet Rawal was used to requests from local clients for international products. In his capacity as a specialist supplier of scientific instruments for the textile sector, he had received a specific request for high quality testing consumables back in 2001, and factored in a visit to SDC Enterprises at its former HQ in Bradford, West Yorkshire.
"I already had meetings in London and Sheffield so it made sense to investigate the possibility of bringing back some products from SDC Enterprises," remembers Rawal. "At that time SDCE was a pioneer in the marketplace, and we were already becoming familiar with the brand as specialists in the textile field."
Rawal arranged to meet SDCE's managing director Mark Yare and, within an hour, it became apparent that there was a lot of potential for both businesses.
"Looking back, I am still very grateful to Mr Yare for putting his trust in me to grow the SDCE name across India," says Rawal. "I recognised the quality of the brand and felt sure that I could raise its profile back in my home territory, but I needed the opportunity to prove myself and my potential as an international distributor."
The relationship became one of SDCE's most successful partnerships to date. Since officially appointing Puneet Rawal as its official distributor for India in 2002, the joint enterprise has established over 650 accounts across India. What was once a one-man set-up is now a thriving business, operating under the name Ramp Impex from its New Delhi headquarters, and employing 36 people.
"The brand and the products have proven themselves over the past 17 years with regards to quality, consistency, correlations and performance," says Rawal. "Our key accounts include laboratories, apparel houses, brands and processing mills, all of whom trust the SDCE name, and trust us to deliver the goods."
Ramp Impex has been so successful that its ethos is that "every year has been the best ever year". Even as sales began to stabilise across India, Ramp Impex looked further afield to Bangladesh, bringing more customers on board in line with its commitment to ongoing business development.
"Over the last few years, Ramp Impex has expanded on verticals and on geographies, and I hope that this will continue to be the case," says Rawal. "India is a big country, so we dedicate a lot of time to travelling and meeting with clients, and I am in constant contact with our branches in western and southern India."
In recent years, Ramp Impex has also invested into the training of its team with regards to e-marketing and has increased its presence at trade exhibitions in a bid to counteract the competition.
"We are proud that every year has been our best year," says Rawal. "I hope that with our ongoing efforts, this will continue to be the case for Ramp Impex and SDCE for many years to come."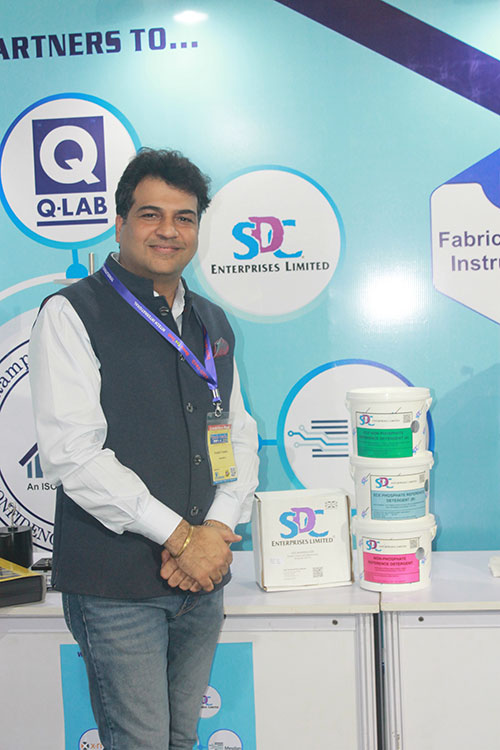 Find out more about Ramp Impex here, and discover the full portfolio of SDCE products here.