Small but hugely significant, the island of Mauritius supplies major brand names across Europe and the USA with its textile exports. For one testing professional, a personal knowledge of SDCE consumables has shaped his entire commercial enterprise, leading to his appointment as the valued distributor of SDCE products for the Indian Ocean isle. 
Three decades ago on the idyllic island of Mauritius, Saleen Soreefan was just starting out in his career as a textile testing professional. Following his appointment at the Mauritian branch of global laboratory SGS, he was quickly exposed to a range of testing consumables that were in demand the world over.
Supplied by British company SDC Enterprises, this range of testing consumables was specified by leading global brands across the textile industry. From adjacent fabrics to detergents, only SDCE's products were deemed to have the consistency and quality necessary for the high standards of testing carried out at SGS, and Soreefan spotted an opportunity to spread the word across the rest of the Mauritian testing sector.
"SDC Enterprises products were – and still are – approved by all major retailers in the European market," says Soreefan. "I was personally familiar with these products from 1989 onwards in my capacity as a tester at SGS Laboratory, and I saw an opportunity to spread the word amongst other testing laboratories throughout Mauritius."
When Soreefan launched his own testing business Supplies Solution in 2006, SDC Enterprises was naturally his first port of call.
"I started my own business relationship with SDCE as soon as I launched my business and, within a year, Supplies Solution had been appointed as the official distributor for SDCE products for Mauritius," he says. "Thanks to my personal relationships with all of the local factories, I have been able to convince them to use SDCE products, and support them in their ventures with my own experience in textile testing."
The operation was so successful that Supplies Solution now employs six people; an impressive workforce for a territory spanning just over 2,000 square kilometres. Business hasn't been without its challenges – not least due to the increased competition from the Far East – but, thanks to the tenacity of those at the helm of Supplies Solutions, expansion is still on the cards for 2019 and beyond.
"We have an excellent business relationship with SDCE, and we looking forward to developing our business with southern African countries in the near future," says Soreefan. "There's no such thing as a typical day here; we can be taking orders and planning our delivery schedule one minute, and giving technical support the next. But we share a vision across the workforce and with SDCE that our products are the best, and we will continue to spread the word across our beautiful island and beyond."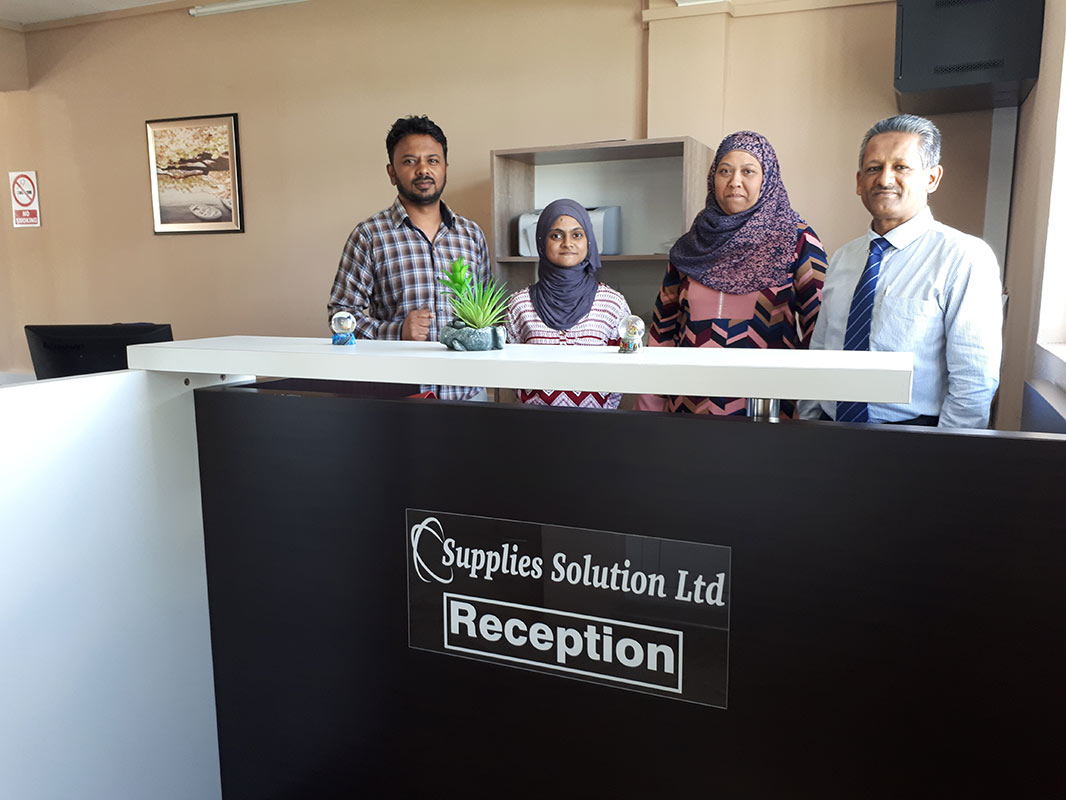 Find out more about the full portfolio of SDCE products here, and contact Supplies Solution here.